Mobile app for a museum of contemporary art
Challenge
Erarta isn't solely a museum. Its five-storey building contains exhibition halls, a stage, permanent exhibitions and a restaurant. To prevent users from getting lost among the venues, we've made the up-to-date mobile app.
Solution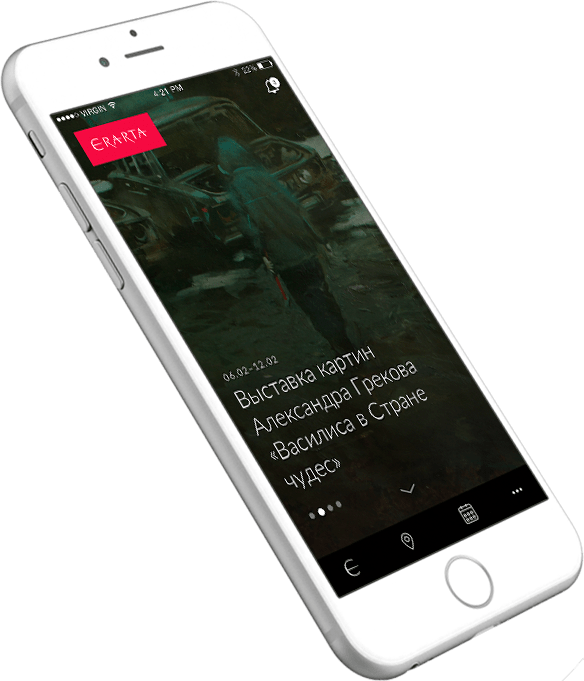 The app enables:
- navigation with the building plan and events;
- list of events filterable by type and date;
- events addable to the calendar;
- easy-to-buy one-time and season tickets;
- museum news notification system.

We've developed the app both for iOS and for Android considering the peculiarities of either.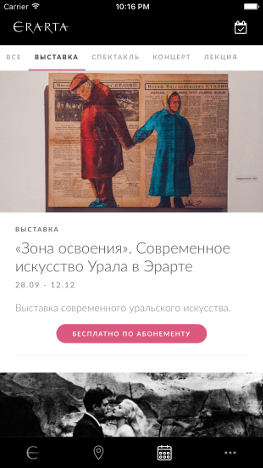 Screens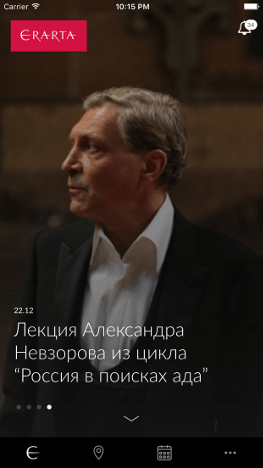 Main screen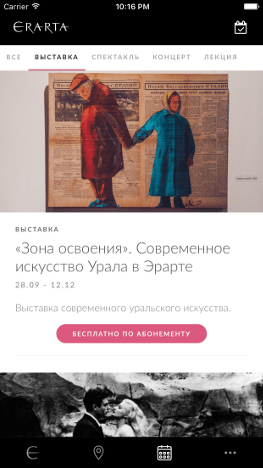 Events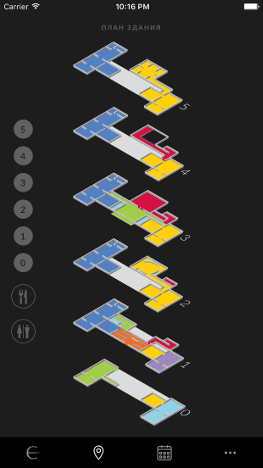 Building plan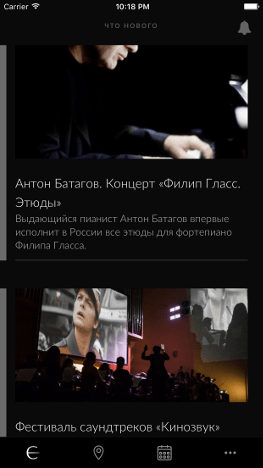 News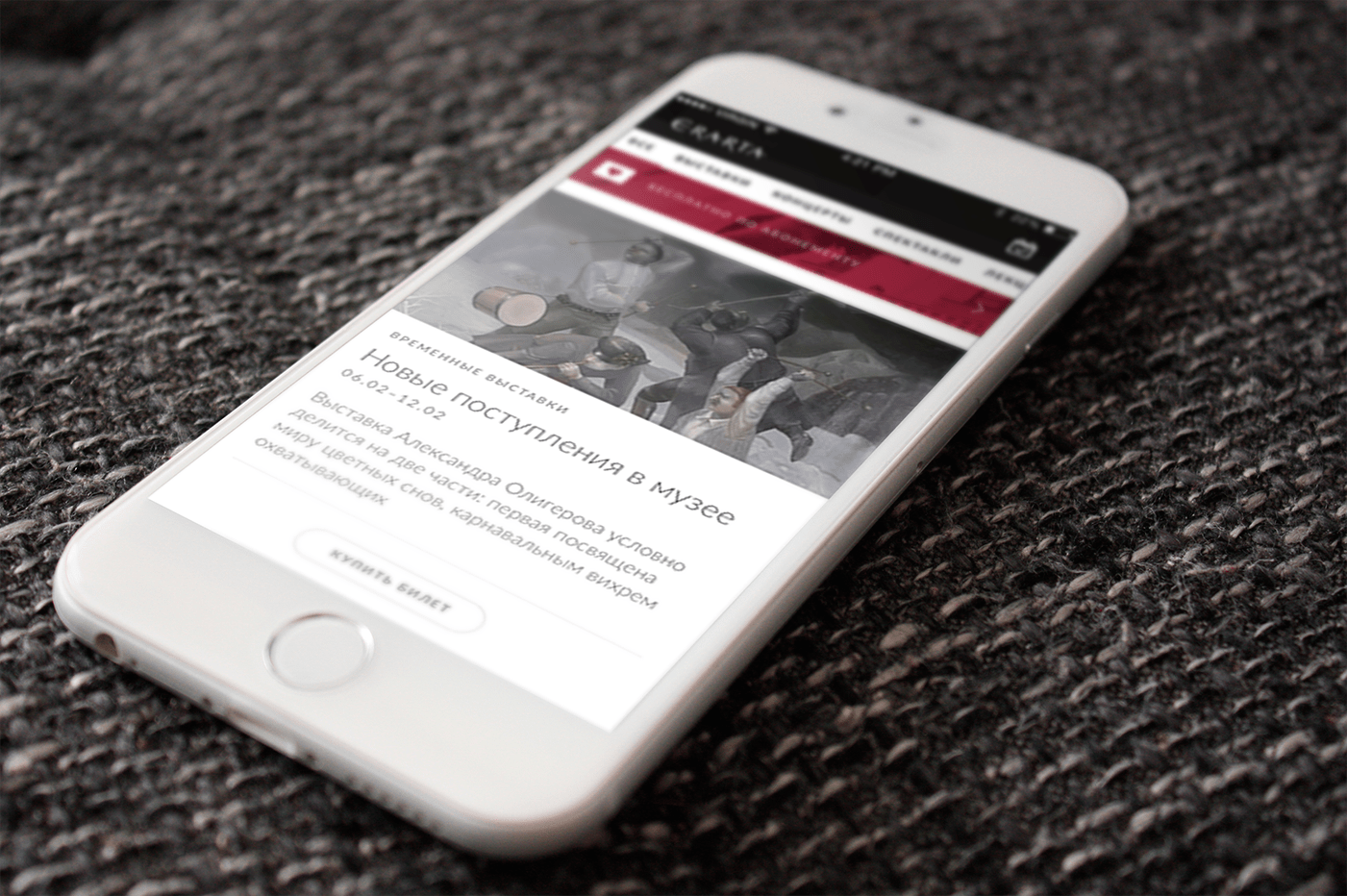 Mobile app erarta