 Mobile app for a top dance radio station in Russia
Challenge
Radio Record is the number one dance radio broadcasted in more than 100 cities. In 2016 we developed the new version of iOS app with the full list of stations and podcasts.
Solution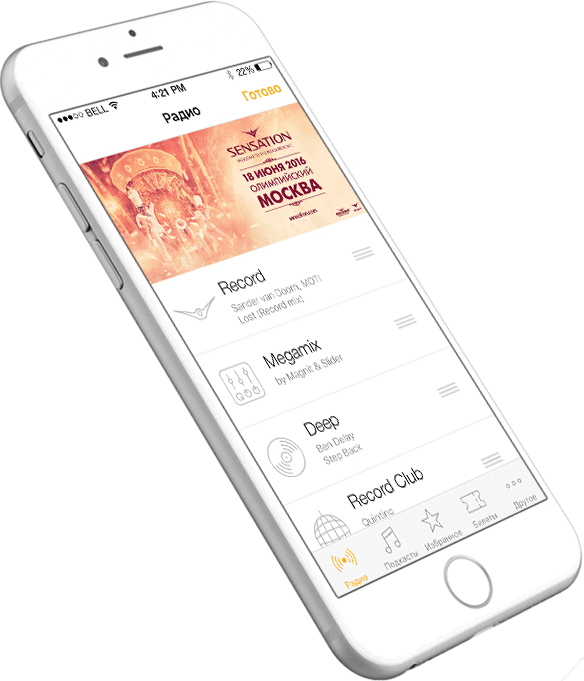 We enabled:
- a player with 23 radio stations;
-all podcasts of Radio Record;
-tracks addable to Favorites;
-stream recording for further listening;
-messaging to Radio Record broadcasting studio.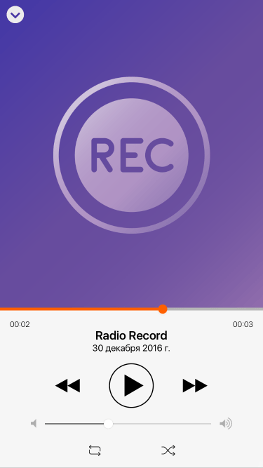 Screens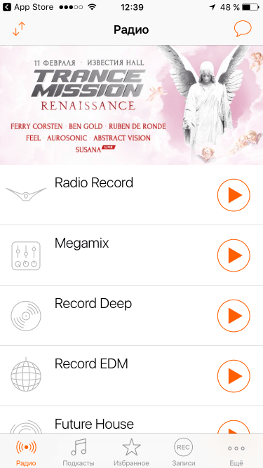 Stations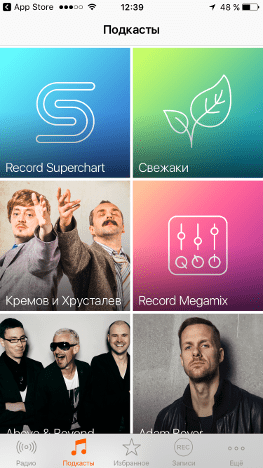 Podcasts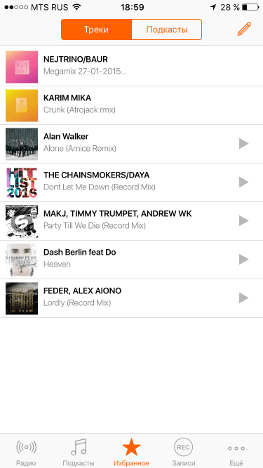 Favorites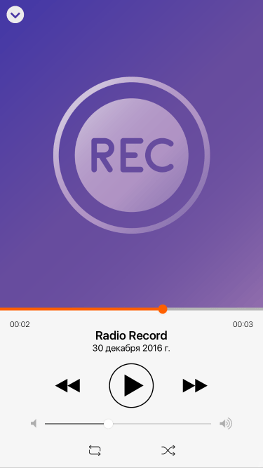 Recordings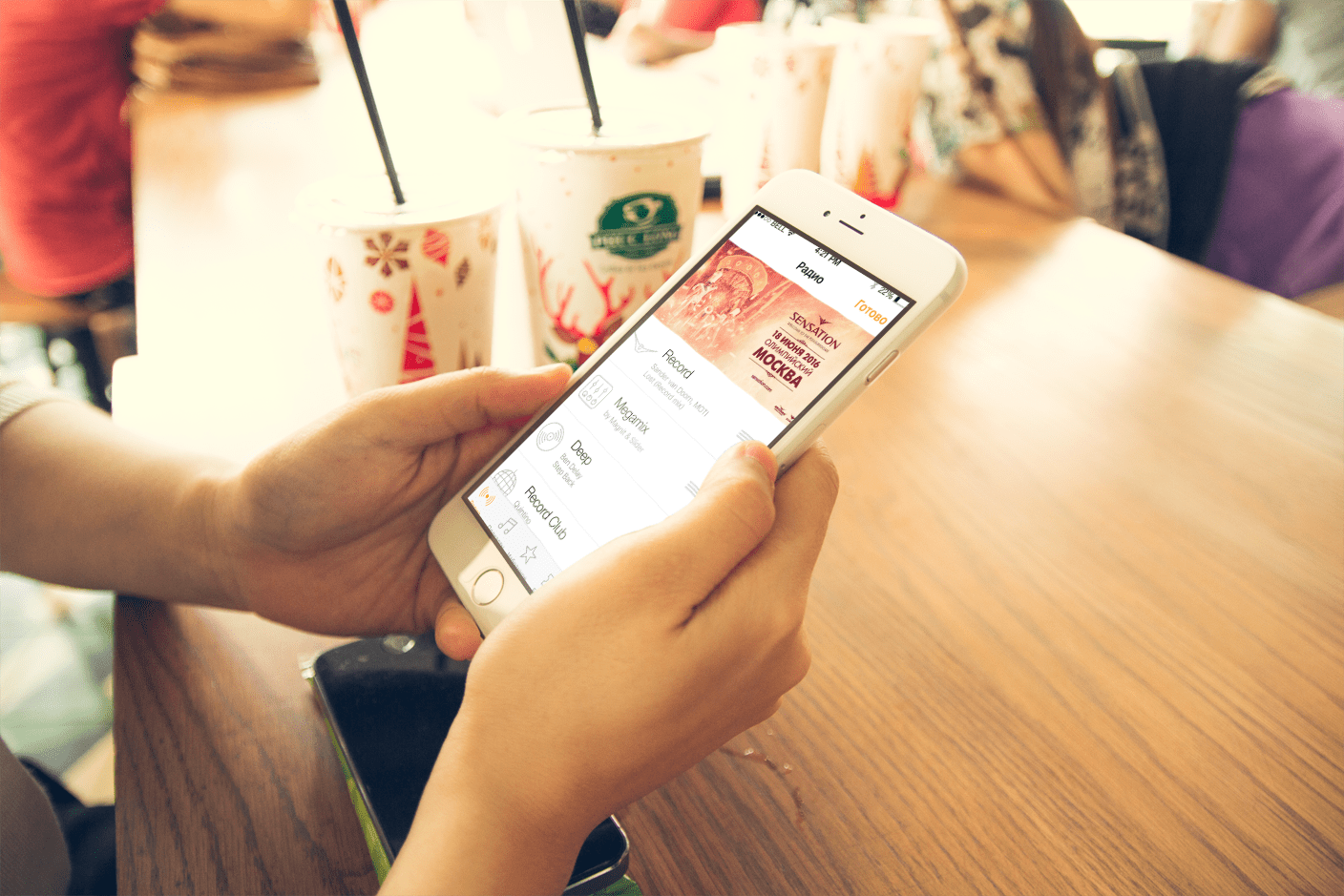 Mobile app record