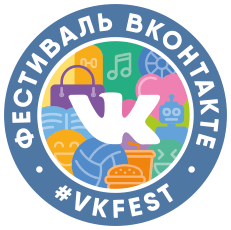 The official app of the annual fest in St. Petersburg
Challenge
The fest lasts two days. Its program includes 18 thematic areas and involves about 400 participants and events. To make the fest visitor-friendly we were to make a mobile app for iOS and Android.
Solution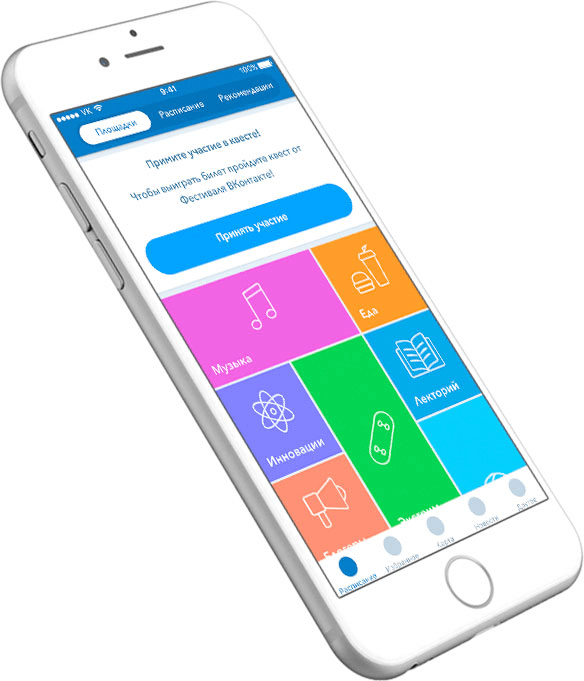 Fest implies a lot of visitors and mobile network congestion. Thus, the app must be functional enough to be used offline. We've ensured full functionality having made the database which gets updated as soon as Internet connection resumes.

We've developed the app both for iOS and for Android considering the peculiarities of either.


The app was used by some 7000 concurrent users.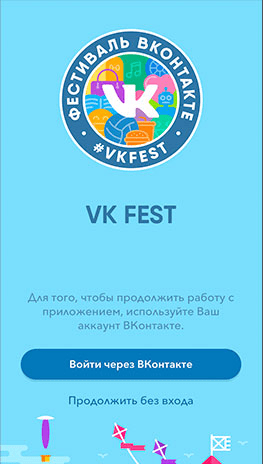 Screens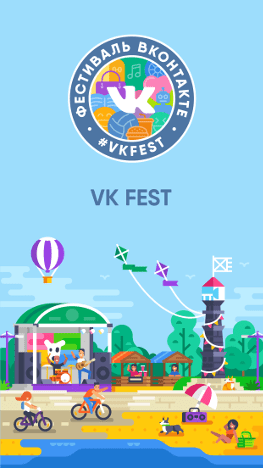 Login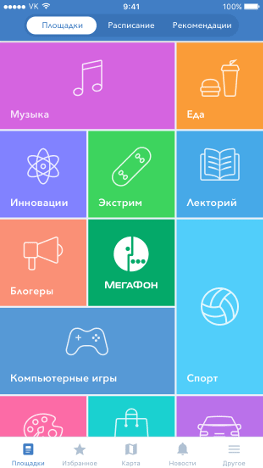 Thematic areas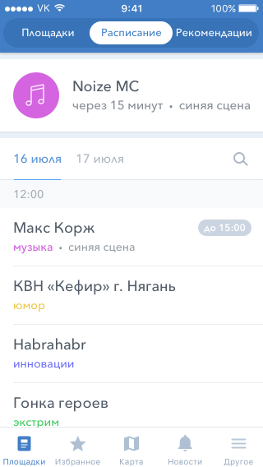 Program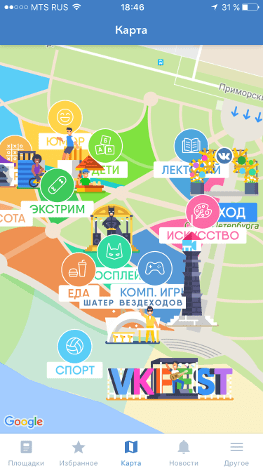 Map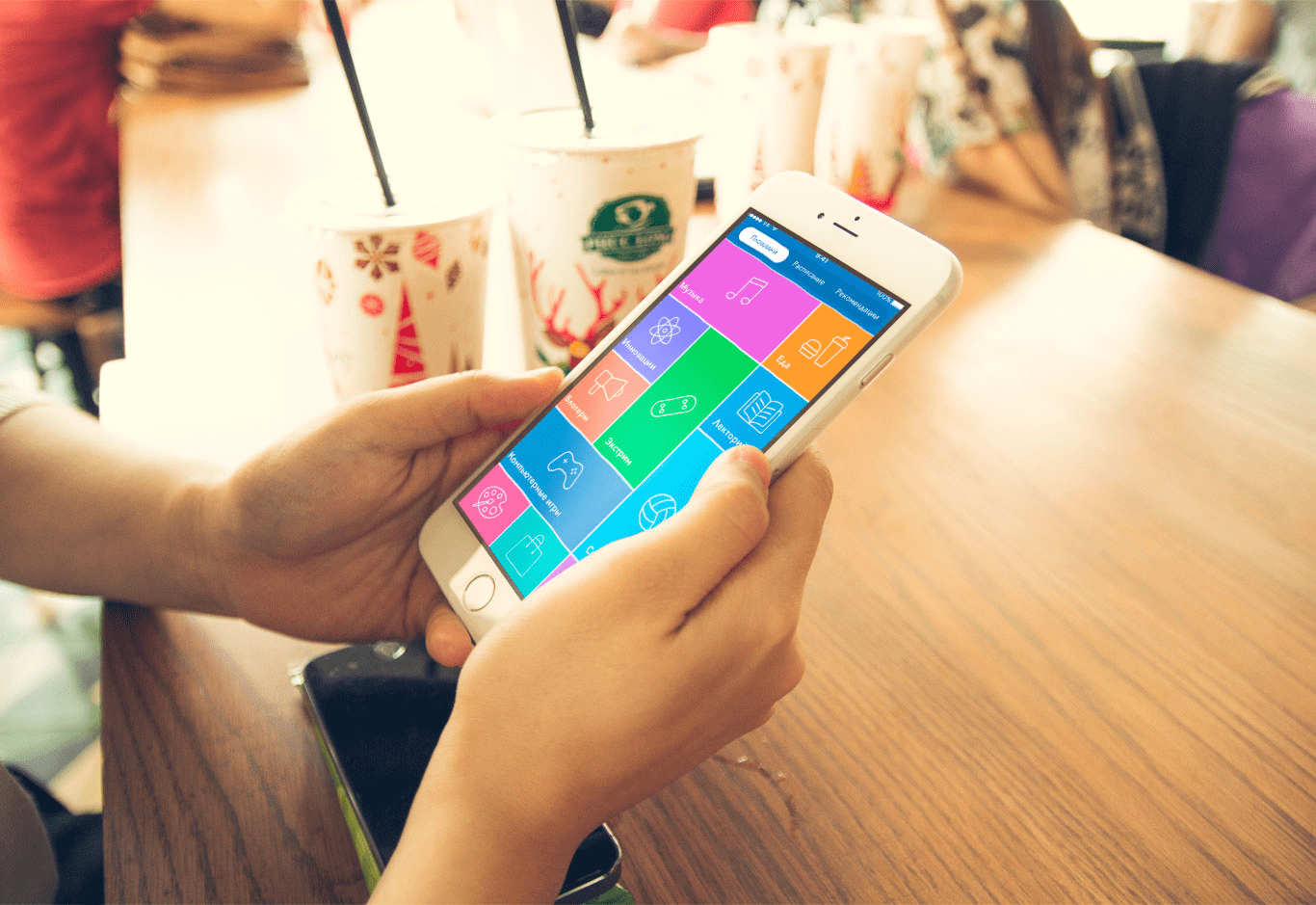 Mobile app vkfest